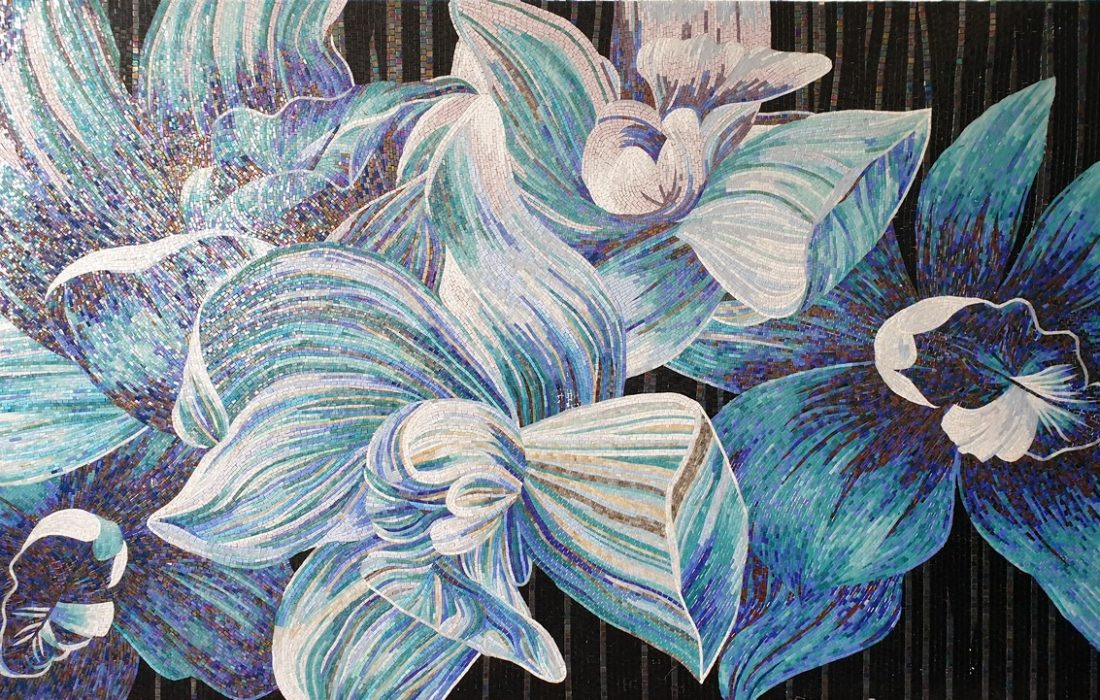 La mosaïque de verre, le revêtement idéal en milieu d'eau, transforme votre douche en "attire l'oeil", crée la couleur d'eau dans votre piscine, mais décore aussi vos murs de différents styles : Un mur en briques effet pierre naturelle, effet marbre, en calisson, en 3D, un tableau d'art – des nouveautés impressionnantes à découvrir dans notre nouveau showroom à Cannes.
Hydrolux France développe et fabrique des collections uniques comme vous ne les avez pas encore vues.
Vous cherchez une mosaïque personnalisée ? Prenez rendez-vous pour une analyse de votre projet. Nous sommes à votre écoute. Nos conseillers vous reçoivent dans notre showroom à Cannes ou dans nos ateliers à Grasse. Bien entendu, un conseil à distance est également possible. Notre service Export vous conseille pour une livraison dans les quatre coins du monde.
Glass mosaic, the perfect wall covering in contact with water, turns your shower into a "eye-catch", creates the color of water in your pool, but also decorates your walls in different styles: A brick wall with a natural stone effect, marble effect, rhombic, in 3D, an art painting – impressive latest products to discover in our new showroom in Cannes.
Hydrolux France develops and manufactures unique collections as you have not seen them yet.
Looking for a customized mosaic? Make an appointment for an analysis of your project. We are listening to you. Our advisors receive you in our showroom in Cannes or in our workshops in Grasse. Of course, remote consulting is also possible. Our Export service advises you for delivery around the world.
Glasmosaik, die ideale Wandverkleidung in Kontakt mit Wasser, verwandelt Ihre Dusche in einen "Hingucker", kreiert die Farbe des Wassers in Ihrem Pool, dekoriert aber auch Ihre Wände in verschiedene Stile: Ein Backsteinmauer- oder Marmoreffekt, rautenförmig, in 3D, ein Kunstgemälde – beeindruckende erstmalige Produkte, die Sie in unserem neuen Ausstellungsraum in Cannes entdecken können.
Hydrolux France entwickelt und fertigt einzigartige Kollektionen an, wie Sie sie noch nicht gesehen haben.
Suchen Sie ein individuelles Mosaik? Vereinbaren Sie einen Termin für eine Analyse Ihres Projekts. Wir hören Ihnen aufmerksam zu. Unsere Berater empfangen Sie in unserem Showroom in Cannes oder in unseren Werkstätten in Grasse. Natürlich ist auch eine Fernberatung möglich. Unsere Exportabteilung berät Sie gerne bei der Lieferung weltweit.